As 100 músicas mais tocadas na BestRadio Brasil em 2018
Por Equipe do site em janeiro 2, 2019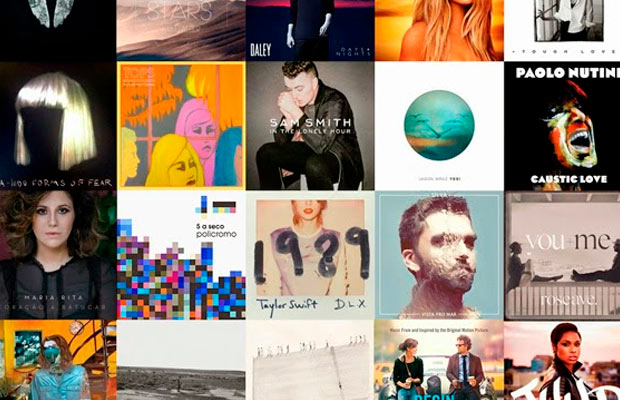 Talvez este post seja o mais esperado por todos durante o ano inteiro, afinal de contas, listamos aqui uma bela playlist das músicas que tocaram direto na programação da BestRadio Brasil nos últimos 365 dias.
E olha que ainda faltaram músicas nessa lista!
2018 foi um ano muito, mas muito bom musicalmente! Você vai perceber nessa lista, uma série de nomes "novos", mas que na verdade já são consagrados na Europa e praticamente a Best é a primeira, ou talvez a única rádio a tocar esses hits.
Este ano mudamos a metodologia e agora as músicas que foram MEGAHIT da semana durante o ano, também fazem parte desta lista.
Então, sem mais delongas, aqui está a lista das 100 músicas mais tocadas na Best em 2018:
5 Seconds of Summer – Youngblood
6lack – Switch
Alan Walker & Noah Cyrus – All Falls Down
Alison Wonderland – No
Alma feat. Tove Styrke – Good Vibes
Anouk – Girl
Ariana Grande – No Tears Left To Cry
Axwell & Ingrosso – I Love You
BTS – Fake Love
Backstreet Boys – Don't Go Breaking My Heart
Bazart – Lux
Beck – Dear Life
Becky G – Shower
Beverley Knight – Made It Back '99
Bosse – Alles Ist Jetzt
Brett Young – Like I Loved You
CUT_ – Not Addicted To You
Calvin Harris feat. Dua Lipa – One Kiss
Charli XCX – No Angel
Chef'Special – Nicotine
Chris Janson – Fix a Drink
Chris Malinchak – So Good To Me
Circa Waves – Wake Up
Coely – No Way
Coldplay – Adventure Of A Lifetime
Daya – Safe
Demi Lovato – Sober
Depeche Mode – Where's the Revolution
Disciples – On My Mind
Dua Lipa – Blow Your Mind (Mwah)
Dua Lipa – IDGAF
EUT – Sour Times
Ed Sheeran – Happier
Emma Bale – Curação
Emma Bale – Cut Loose
Enrique Iglesias – Súbeme La Radio
Fais – Know You Better
Flo Rida – Dancer
Gabriel O Pensador – 2345meia78
George Ezra – Shotgun
Haevn – Mind Games
Halsey – Alone
Halsey – Bad at Love
Honne – Just Dance
Hooverphonic – Romantic
Imagine Dragons – Next To Me
Imagine Dragons – Thunder
Imagine Dragons – Whatever It Takes
Jay-Z – 4:44
Jess Glynne – I'll Be There
Jessie J. feat. B.o.B. – Price Tag
Jett Rebel – All the Way
Jett Rebel – Amy
Jorja Smith – Blue Lights
Jungle – Happy Man
Justin Jesso – My Body
Keane – Somewhere Only We Know
Kimbra – Top Of The World
Kygo – Firestone
Liam Payne feat. Rita Ora – For You
Loop – As If
Lykke Li – Two Nights
Mark Ronson & Bruno Mars – Uptown Funk
Moloko – Sing It Back
Mr. Polska feat. Rollan – Stunt
Naaz – Can't
Nana Adjoa – Sometimes Love Is Evil
Neon Indian – Annie
Noah Cyrus – Again
P!nk – Whatever You Want
Phoenix – J-Boy
Post Malone – I Fall Apart
Prettymuch – Would You Mind
Rita Ora – Your Song
Royal Blood – Lights Out
Sam Hunt – Boly Like a Back Road
Selena Gomez feat. Gucci Mane – Fetish
Selena Gomez – Back To You
Shawn Mendes – In My Blood
Shawn Mendes – There's Nothing Holdin' Me Back
Sheppard – Coming Home
Snow Patrol – Don't Give In
St. Vincent – Los Angeles
Sue The Night – Mind On It
Sue The Night – Morning Paper
Swedish House Mafia – Save The World
Tash Sultana – Salvation
Taylor Swift – Shake It Off
The National – Day I Die
The Night Game – Bad Girls Don't Cry
The Pussycat Dolls – Don't Cha
The Script – Rain
The War on Drugs – Strangest Thing
The xx – Dangerous
Tiggs Da Author – Free
Tom Walker – Leave A Light On
twenty one pilots – Heathens
Twin Shadow – When You're Wrong
Vance Joy – Lay It On Me
Weezer – Happy Hour
E você, o que achou dessa lista? Faltou algum som que rolou em 2017 e não está aqui?
Pode comentar, compartilhar e aproveite pra pedir o seu som pra já começar a valer para 2018!! Clique aqui.
MEGAHIT DA SEMANA

Equipe do site | fevereiro 17, 2019

The World Is Mine é o nosso MEGAHIT da semana do DJ francês David Guetta, com os vocais do vocalista JD Davis. A faixa foi lançada como o terceiro...

Publicidade
Artistas que tocamos: Alphabeat, Simple Minds, Demi Lovato, Justin Timberlake, Britney Spears, B.o.B., Ariana Grande, Shawn Mendes, Fifth Harmony, Jason Derulo, Madonna, Dua Lipa, U2, Robbie Williams, gnash, Green Day, Garcia Goodbye, Little Mix, Oscar and The Wolf, Hooverphonic ...

BestRadio Brasil ® Todos os direitos reservados 2008-2019
Quem ouve, curte!
Mande um Whatsapp pra Best +55 11 989 99 1133
Listen directly on the phone +1 701 300 5042